Home
Subscribe to posts

2
Eagle Recognition Assemblies
2-14
Valentine Grams for Sell 
8
Math Olympic Family Event 6-7
14
Oregon's Birthday & Valentine's Day
19
No School President's Day Holiday 
21
Immunization Exclusion Day
28
Science Club 1:30pm-3pm
Every Wednesday is College shirt day! 
Wear your favorite college shirt and represent!
---
2
Asambleas de reconocimiento Águila
5-8
Semana del Espíritu Olímpico
8
Evento Familiar Olímpico de Matemáticas 6-7pm
14
Cumpleaños de Oregón y San Valentín
19
No Clases– Día de presidentes
21
Día de Exclusión de Inmunización
23
Asamblea de Reconocimiento
28
Club De Ciencias 1:30-3Pm
¡Todos los miércoles es el día de la camiseta universitaria!
¡Usa tu camiseta universitaria favorita y representa!
                               Valentine Grams!
     ¡Compre algo para alguien especial el día de San Valentín!
    Un Valentine-Gram cuesta 50¢ cada uno viene con una linda tarjeta y una paleta. Por solo $4.00, su estudiante puede recibir un Valentine-Gram de usted todos los días de la venta. Estarán a la venta antes del horario escolar del 5 al 14 de febrero.
 Valentine-Grams se entregará cada día del 5 de febrero al 14 de febrero.
Esta es una recaudación de fondos es para los estudiantes de 5 grado de Scott para la escuela al aire libre.
---
                          Valentine Grams!             
    Buy something for someone special on valentines day!
   A valentine-Gram cost 50¢  each and comes with a cute card and lollipop. For only $4.00 your student can receive one Valentine-Gram from you each day of the sale. They will be on sale before school February 2-14th.
      Valentine-Grams will be delivered each day February 5-February 14th.
        This is a fundraiser for the Scott 5th graders for Outdoor School
3,10,17,24,31-Wear College Shirt / 
Early release Wednesday 
@1:20pm
26
No School- Staff Development 
30
Parenting Classes Start 
5:30-7:30pm
(Dinner at 5:00pm)
---
3,10,17,24,31-Día de camisa de Colegio /
11
Junta de Padres 6:30pm
26
No hay escuela para todos los estudiantes
30
Clases De Crianza Empiezan  
5:30-7:30pm
Friday, January 19th, 2018 
Send your student in
 their Pjs and bring your favorite book.
More detail to come from your childs teacher.
---
Viernes 19 de enero de 2018
Envíe a su estudiante en sus Pjs y
traiga su libro favorito.
Más detalles por venir de la maestra de su hijo.
Scott Elementary is sponsoring a fundraiser to raise important funds for the purpose of paying for bus transportation for our field trips.  Uncle Jerry's T's was selected for their wide variety of top quality products and commitment to customer satisfaction.   Please help make our sale a success by showing the catalog to your family, friends and co-workers.  Sale starts Nov. 9th and order forms and money are due on Monday, Nov. 27th.
All participants earn special prizes based on the number
of items they sell.  Thank You for Your Support!
---
La escuela Scott patrocina una recaudación de fondos para los gastos del transporte en bus para las excursiones fuera de la escuela. Elegimos "Uncle Jerry´s T´s" por la gran variedad de productos de primera calidad que ofrecen y por el compromiso a la satisfacción del cliente. Por favor, ayuda a la venta mostrando el catálogo a la familia, los amigos y compañeros del trabajo. La venta empieza el 9 de nov.; el último día para entregar los formularios de pedido y dinero es lunes el 27 de nov.   Todos los participantes recibirán premios especiales según la cantidad de artículos que vendan.  ¡Agradecemos su apoyo!
No School Friday November 3rd -Grading Day 
No Hay Clases Viernes Noviembre 3ero- 
día de calificación
Crazy Hair day / Dia De Pelo Loco! 10/31/17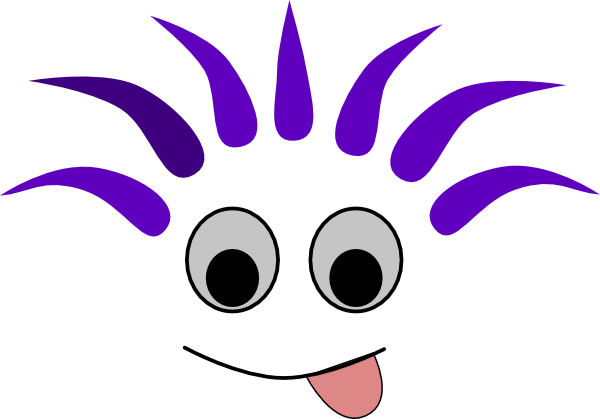 Student Store is now open
The student store is open from 8:45am-9:10am
Tuesdays, Wednesday and Thursdays
---
La tienda de estudiante esta abierta

La tienda del estudiante esta abierta de 8:45am-9:10am

Martes, Miercoles, Jueves